Is there a way to download a csv of these? Would love to play with them.
Do you mean the shot distributions for each course, or the actual shot level data we use to create them? We can't currently release shot level data for download, according to our current contract with the pgatour. It is something that might be possible down the line.
Sorry, I should have been more specific.
I'm interested in the data that is >150 rough, <150 rough, 50-75 fairway, 75-100 fairway, etc
Yes specifically the approach numbers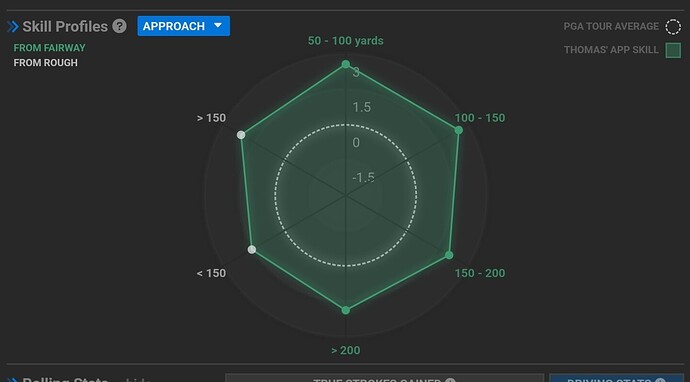 I'm looking to get a csv of that data for all players or players in the field that week
Bump? Any thoughts here? Thx!
We will think on this and get back to you. If we add it, the likely place will be a download for scratch members to the course fit page (where these plots also appear if you click on the radar icon in the approach dist'n table).