The Open. Who wins and why? Let's work together to find one outright winner as a group.
Im on Lowry all the way. MacIntyre as a sleeper. And I'm thinking Cantlay and Cammie Smith as overrated. It just doesn't "feel" like their type of major. Well aware both held it nicely together this weekend on scottish soil. Zalatoris in h2h against either one of them seems killer. Hope DG model gives some sort of backing on that thought. Or maybe I don't hope for that depending on confidence level on my own ability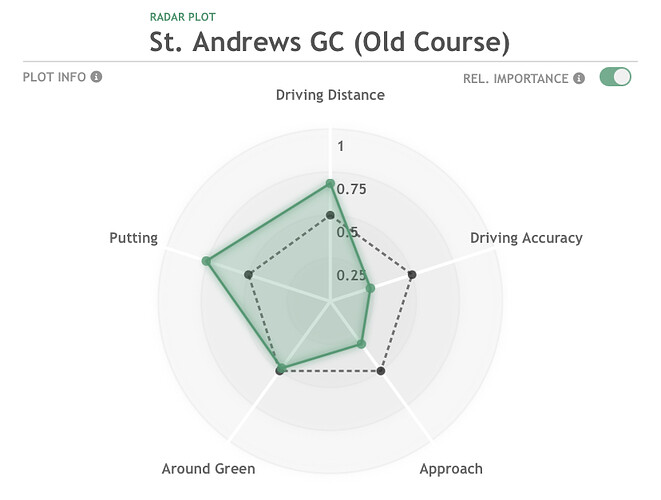 My research will start with golfers who it very far and make a lot of putts. Pretty simple. The course fit is pretty drastic. Torrey Pines North is the #1 comp.
Sam Burns, Lucas Herbert, Rory McIlroy, Xander Schauffele, Wyndham Clark, Adri Arnaus, Keith Mitchell, Patrick Rodgers
Matthew Wolff and Bryson DeChambeau if they're healthy
Justin Thomas, Jon Rahm, Cameron Smith, Scottie Scheffler, Matthew Fitzpatrick can't be counted out although the fit is not as good
Those are just my guesses (for now)
Who is going to win? Bombers who can putt most likely. Rahm, Scheffler, Burns, Mcilroy, JT, Xander. At the end of the day these guys are going to have the best chance to win because they are the best.
Who is going to be value (On B365)? Probably:
Mito @ 101 EW 1/4 1-5
Keegan Bradley @ 151 EW 1/4 1-5
Sam Horsfield @ 201 EW 1/4 1-5
Seamus Power @ 101 EW 1/4 1-5
Billy Horschel @ 101 EW 1/4 1-5
Corey Connors @ 91 EW 1/4 1-5 (Maybe?)
Cameron Young @ 126 EW 1/4 1-5
Talor Gooch @ 201 EW 1/4 1-5
Chris Kirk @ 251 EW 1/4 1-5
Notes and thoughts
DG will probably say to bet Kokrak again who will just miss the cut
Ryan Fox @ 91 seems too low considering he galaxy brains so many opportunities
Punters favorites like Macintyre will be terrible value, all the GB guys seem to be unjustifiably super low.
The Open at St Andrews always seems to give a decent winner and not some outside guy so expect more of the same this week I imagine.
What about Fox, Jordan Smith, Horsfield, and Power?
What about Jordan Smith 200/1?
Seems to be a lot of bombers coming through as value. Burmester, Arnaus, Fox, List. No surpise of course on a course like this but tough picturing a guy like List not miss like ten 5 footers this week. I liked Arnaus to the opening prices and I'm already in on Burmester and J.Smith as well for placing.
I'll pay myself on the back for these predictions.