Hi everyone, we're going to launch a beta version of our bet tracking page. If you're interested in being a beta tester just email me (courchenew@gmail.com) or "like" the comment below and I can add you to the list.
Here is a small preview: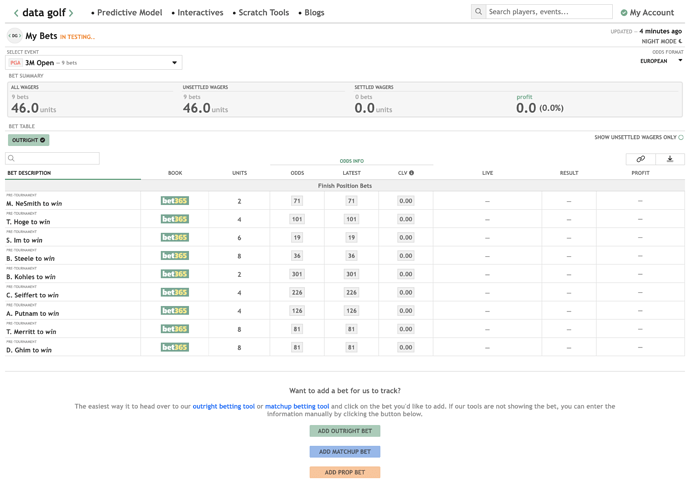 To start it is @Dubs @zhbron @davehwm042 @Arthurcussen and @Obgeoff
"My bets" page can be found in the banner under "My Account" for those on the testing list. You can also add bets on the Scratch Tools pages (outright and matchup only) by clicking on odds. A popup should appear on the bottom right of scratch tools as well to see logged bets.
Post bugs and suggestions below…