Yikes. Same question should be asked of Dahmen… although at least with him it's mainly the putter.
Dahmen's accuracy with the driver has dipped as well. That was his biggest strength.
He qualified for the Open with aplomb.
EDIT: No he didn't, he collapsed after his first round lol.
Birdie free -11 stableford score (80) ROUND 2 for Frittelli at the Barracuda.
Another one in the making? Some serious drop on Jazz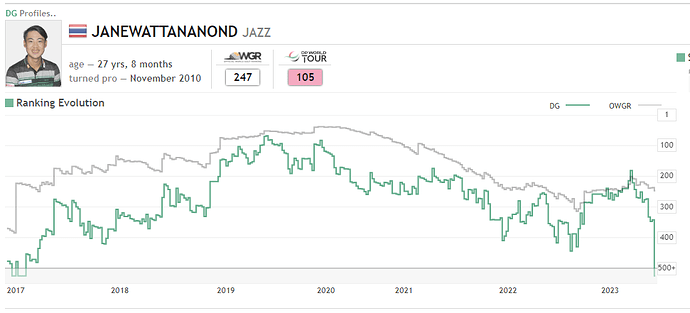 He lost 6.7 strokes OTT at Barbasol and over 6 strokes in R1 at Royal Liverpool. That's some serious problems. So extreme it might be something beyond having bad form in golf.
Seeing Van Rooyen having a bounce back (still some resistance around 200) I thought I change the thread's name.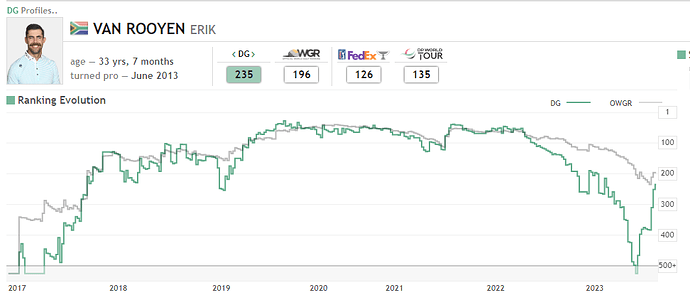 I happend to see Kyle Stanley in the entry list for a stage 1 DPWT Q-school event next week. Didn't realize he'd fallen so hard. He was 24th on the DG ranks in october 2018. Jordan Spieth is no 24 today, playing in the RC next week. No other comparisons made, but kind of hard imagining him in a Q-school event in Denmark, first stage in 2028.